The sudden shift to virtual learning may leave many students feeling overwhelmed about their academic success. Previously, earning a college degree meant attending classes physically, which was a disadvantage to students with complicated schedules. Online learning allows you to learn at your convenience, which helps you balance your work and family commitments. Virtual learning may be challenging, but you have a chance of being successful by following these techniques.
Establish a Productive Learning Environment
Students are most creative when they are in a safe and positive environment that challenges them intellectually. As a learner, consider choosing a place with little or no distractions.
Avoid the temptation to work on your assignments online while streaming Netflix; no doubt this is a recipe for disaster. Similarly, studying on the couch is not the best choice as it will give you poor posture. Create a workstation with good lighting, table, and chair and away from noises and distractions.
Set a Major Goal
The most important thing is to stay on task; don't get derailed by the happenings of life that pull you away from your studies. Set goals that are personal and important to you, and let them guide you throughout your learning journey or until you achieve your desired outcome. The effectiveness and habits of your study methods are directly proportional to the goals you make since they drive you towards your desires.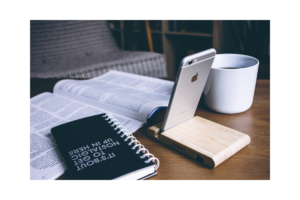 Generate a Schedule and Manage Your Time Well
Create a schedule that will give you some form of structure and keep you motivated. Keep a weekly calendar that guides you on which lessons you have at a particular time. At the start of the semester, familiarize yourself with the course syllabus. Put all the entries with reminders of due dates in your calendar.
Try to participate in your online class for at least three hours per week. The best online students know how to set aside time to focus; they ensure consistent time and workspace, turning down all distractions and avoiding the temptation to surf the internet.
Stay Organized and Be Thorough
Have a designated study room free from distractions so that you can focus more on your online classes. Stay focused while studying just like you would if you were to sit for an exam. Organize your information by creating charts, outlines, study guides, flashcards, concept maps, and chapter maps. Before every exam, refresh your memory by writing down formulas or other information you may need. Examine yourself by creating practical exams to gauge your mastery of the material.
Find Ways to Stay Motivated
Online learning most often means studying separately from others—the feeling of being away from others and may make you feel disorientated. The chances of you accomplishing the tasks at hand when you are unmotivated are slim.
Some activities can help you create a routine and maintain productivity.  Therefore, you should tell when your motivation is low and find out what works for you. Don't let yourself get disoriented,  and if you feel yourself slipping, look for someone or something that can psyche you.
Treat Your Study Like a Job
Keep in mind that studying is your work. With that in mind, choose to show up and absorb the great content available for you. Keep and follow your schedule like your life depends on it. Have a success-oriented mindset, this way; you will always stay motivated.
Setting daily goals and making checklists can help you succeed in each course and project, proving that you can work efficiently and independently. Working to accomplish set goals each day will help motivate you to keep working.
Limit Yourself From Social Media
One way to stay focused on your studies is by logging off all your social media accounts. There are many destructions on social media. While scrolling through your friend's vacation photos or chatting with friends, you can certainly lose track of time. Resist the temptation to find out how many Likes your latest post has received. If you don't limit yourself, there's a high probability you may lose a lot since your computer screen is your online classroom.
Use Online Resources
There are many resources available online. You can use your college's online library or choose to search from other sources. Familiarize yourself with navigating around your classroom home tabs. Your weekly assignments and other class activities are posted on these tabs.
Conclusion
Gone are the days where you had to go to campus physically. The emergence of online courses and classes makes it super easy for anyone to study, but the dynamics of learning online demands self-discipline.