Call centers are designed to handle high-volume telephone calls, customer support, telemarketing, and collecting activities. The customer care centers utilize sophisticated phone systems to handle communication-related tasks effectively.
Call center phones are the core of every customer support staff. They are integrated hardware parts that offer crystal-clear audio. They are compatible with Voice-over-Internet-Protocol (VoIP) service providers.
The call center phones are easy-to-use and affordable. They allow employees to handle incoming and outgoing calls seamlessly.
Best Call Center Phones
Here is a list of best customer care center phones with a brief description of their features:
GoToConnect
GoToConnect offers business-hosted VoIP and unified communications. It offers call encryption, password lock protection and conforms to the newest security requirements, such as SOC 2 Type II and GDPR.
GoToConnect interfaces with recording systems, making calls and recording simpler for agents. It also helps customize consumer interactions.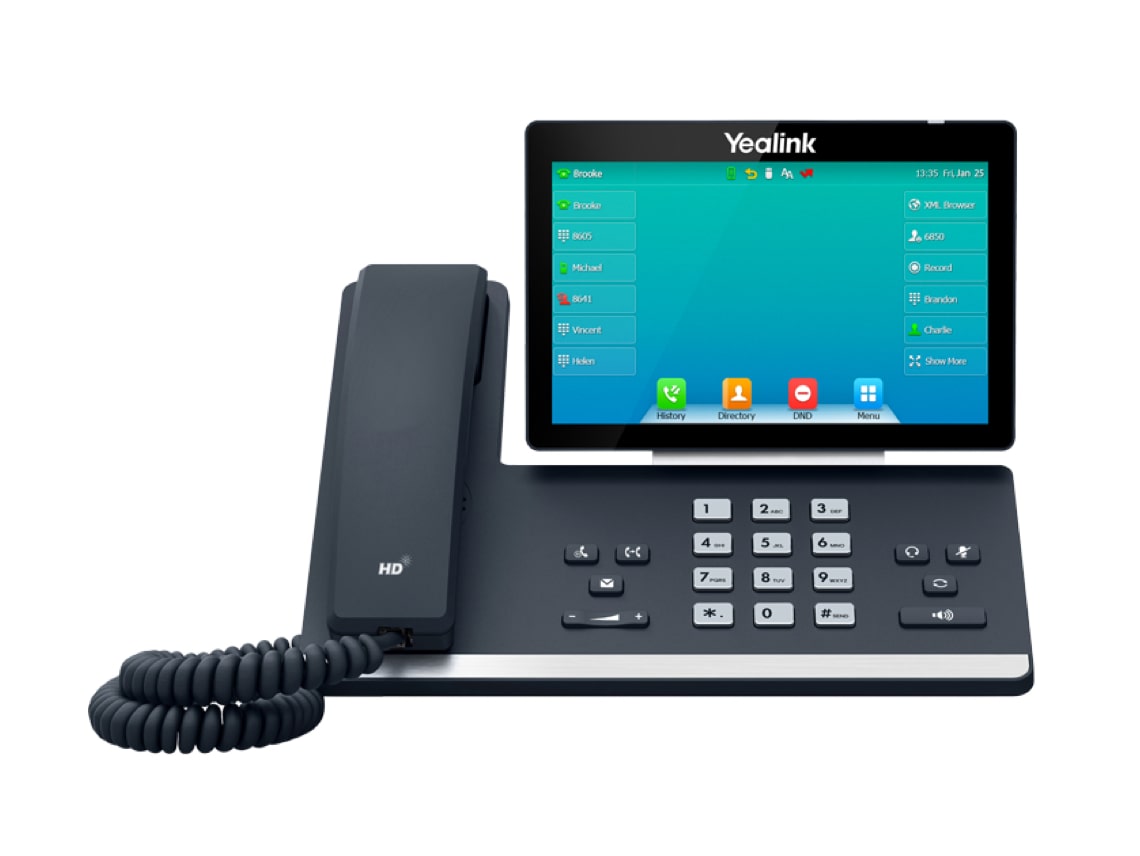 Features
Prominent features are mentioned as following:
Calls: Online phone, video, and conference calls.
D2D Calls: Connect with other reps through mobile phones and landlines.
Screen Sharing: Web-based interactive screens.
Instant Messaging: Send instant messages online.
Hold Music: Use the music play option during hold for attending calls with higher priority.
Nextiva
Nextiva is a VoIP call center audio phone that helps in optimizing your call flow, enhance your call routing, and ensure seamless communication. It utilizes the internet instead of the wires used in conventional phones. It operates in the cloud and lets you answer as many incoming calls as possible with any lagging or delay.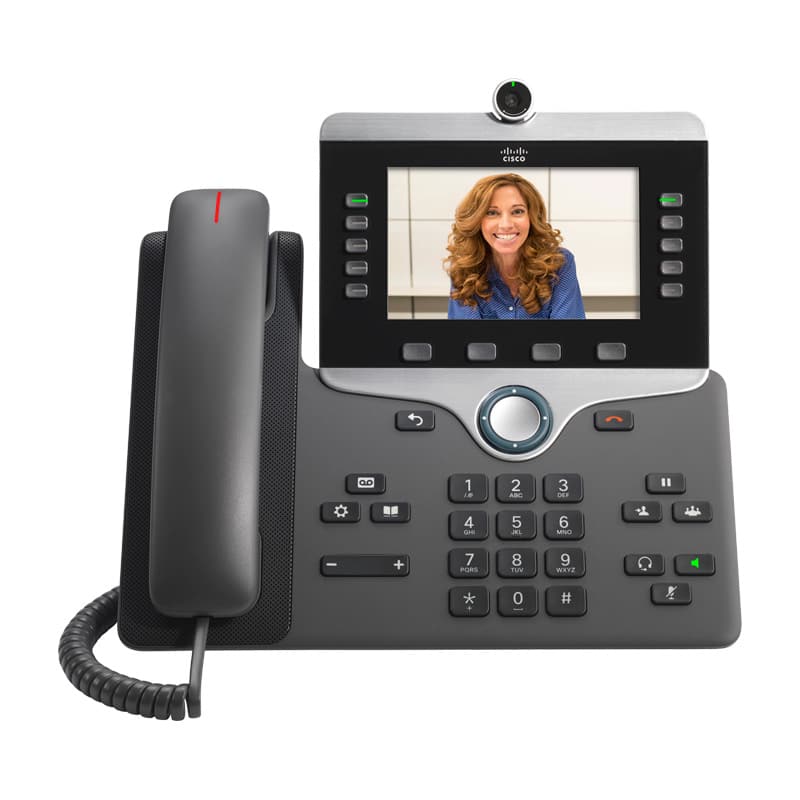 The advantage of utilizing Nextiva is that contact center operators can use in office or home. You can also utilize the amazing Nextiva virtual agent's functionality. It lets you automate conversations, streamlining the customer experience.
Features
Several amazing features of this phone are as follows:
Call Monitoring: Record, pause and, listen to uninterrupted customer conversations.
Call Disposition: Distribute business hours, technical support level, and IVR choices.
Available Agent: Set up your IVR and route incoming calls to the appropriate contact center employees.
Supervisor Dashboards: Access to over 40 sophisticated tools & reports to evaluate your contact center's performance and productivity.
Call Queuing: Organize staff, teams, and departments to send the caller to the next available Agent in the chosen queue.
Avaya
Avaya has been providing high-quality call center phones for years. They offer amazing solutions for incoming and outgoing voice, email, and chat applications. It enables recording interaction, voice analytics, and automatic scheduling.
Its OneCloud platform and enables companies to create consumer and employee-specific experiences.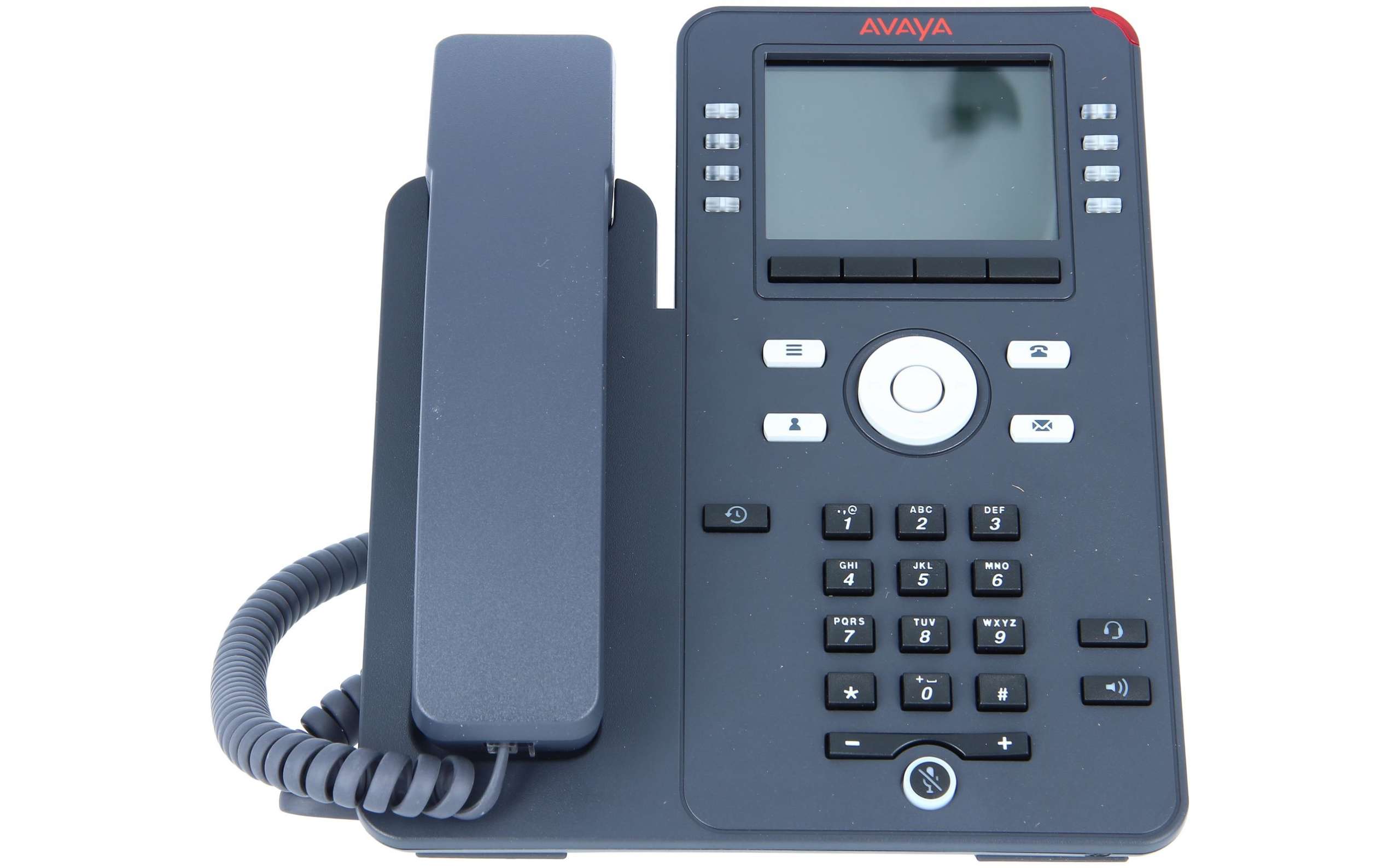 Features
Prominent features include:
AI and Knowledge: Provide AI solutions to improve decision-making, simplify operations, and automate procedures.
Mobile Experience: Detect mobile callers and give them a customized mobile web experience for their devices.
Self-service: Provide self-service alternatives using technologies like proactive outreach, virtual assistants, biometrics, etc.
Public Cloud Option: Provide self-service, routing, and agent capabilities to provide a customer-friendly experience.
Zendesk
Zendesk Talk is based on Twilio's cloud communication technology that interacts with Zendesk's ticketing support.
It links a voice channel to Zendesk's omnichannel solution and enables reps to handle complicated problems quicker. It also provides an all-business call center solution.
Features
Amazing features include:
Call Handling: Create a new contact, upload an existing number, or add a digital line to start controlling your mobile device or browser.
Real-Time Dashboard: Adapt to volume fluctuations, enhance agent productivity, and improve real-time phone support operations.
Multichannel reporting: Track and measure channel-wide performance.
IVR Systems: Route consumers to the appropriate department and give recorded answers to commonly requested IVR multi-level systems.
Call Blocking: Compile a phone blocklist to disconnect bots, spammers, or other undesirable callers immediately.
Five9
The Five9 contact center phone offers workforce management solutions, predictive dialing, and computer telephony (CTI) screen pops to assist your agents in providing better service to esteemed customers. Five9 offers crystal-clear speech, robust safety, and 99.99 percent uptime.
Features
The impressive features of this phone include:
CRM Integration: Use your current systems using cloud APIs, UC connections, web connectors and pre-built CRM connectors.
Open Platform APIs: Enables sophisticated integration with other apps and services.
Call Sequencing: Provide smart routing, voice-enabled self-service, and CRM integration.
Multichannel Support: Enable agents to move effortlessly between online, live chat, email, social media, and phone conversations.
Universal Voice: Provide a contemporary cloud platform with global voice points (PoPs) in-region.
Final Thoughts
The call center phones are vital for ensuring that the call center agent to customer communications are crisp, clear, and uninterrupted. These phones guarantee that the data is recorded, graphically represented with the help of numerous reports on the dashboard. This productivity is elevated with these cloud-based call center phones.